Book Marketing Online Checklist
Book Marketing can often seem overwhelming and confusing. With so many social media channels, so called 'gurus' and advertisements, self-published authors often don't know where to start. 
This doesn't have to be the case. 
Use this book marketing checklist to optimise your online author platform.
What do I mean by 'author platform'?
An author platform is an online channel where writers can build communities and dedicated readerships as well as market their books. 
Potential readers should be pushed through your interlinking author platforms. Create quality content which will attract your social media following to your website. Entice users to join your mailing list, from here you can successfully market your book.
Social Media
There are hundreds of social media platforms out there, some with more active users than others. The temptation as a book marketer is too join and post on as many as possible. This can often dilute the quality of your content. It is hard to stay consistent and provide valuable information over numerous social media websites. Likewise, it is difficult to stay on top of engagement with your following, such as replying to comments, when you focus your attention over numerous platforms. 
Focus your efforts on two social media websites to begin: Facebook and Twitter.
Facebook provides in depth insights into your audience and statistics allowing you to constantly evolve your book marketing strategy. The social media website also allows you to create groups, a great place to create a community. Authors should create a 'Facebook page' rather than using a basic user account, making it clear to other users that you are a writer. 
Twitter is also great for growing communities, hashtags on Twitter can be used to target certain readerships and engage with desired existing communities. 
Follow this book marketing checklist for social media to optimise engagements:
Profile Picture: Every author social media account should have a profile picture; it is often the first thing a potential reader will see when visiting your platform. Choose a high-resolution picture of yourself which matches the personality you are trying to portray within the content you create. Consider colors that will stand out on a chaotic social media newsfeed. Stand in front of a captivating background, perhaps a bookcase, something relevant to your writing career. 
Banner/Cover Photo:
Use your cover photo on social media websites to connote to users that you are a writer. Create a physical or virtual display of your books, using colors that match your book genre. If you write romance for example, you would use pink or purple. Crime then consider red or black.
About Section/Bio: Your about section should include some achievements of your writing career, perhaps past or upcoming book release dates. You should also include a few sentences that portray your goals, mission and values or just overall identity. 
You want to give your potential readers something to connect with from the offset as well as build trust. This is how genuine connections are formed. Include some personal information about your life and growing up. About sections should often contain links to your second author platform, your website. Although, always remember to check a link isn't broken and directs users appropriately. 
Types of Post: Social media is about using an array of post types to keep your audience engaged and interested in your content. Posts can vary from infographics, polls to just the simple question. 
Go through your social media accounts and check to see you are switching your posts up, don't get into habits, stay different and creative. Stay in touch with the latest news, especially any surrounding your book genre. Keep your following updated. For more on types of social media posts, visit here.
Stories/Live Updates Feature: Most social media websites offer some sort of live updates feature, usually lasting for twenty-four hours on your profile. Use this function to keep your following updated on giveaways, upcoming events or just your everyday life. This feature allows you to stay relevant and in the forefront of your followers' minds. Many users will follow thousands of accounts on their social media and it is easy to become lost. If you post consistently on this your profile will become more recognised and visited. Facebook live is also a great way to stand out from other users, go live and discuss relevant topics to your following and create genuine connections. 
Engagement: Engagements is a huge part of book marketing on social media. You should use insights provided by social media websites to evaluate your engagements and analytics. Facebook provides in-depth data on your audience, the most out of many social media websites.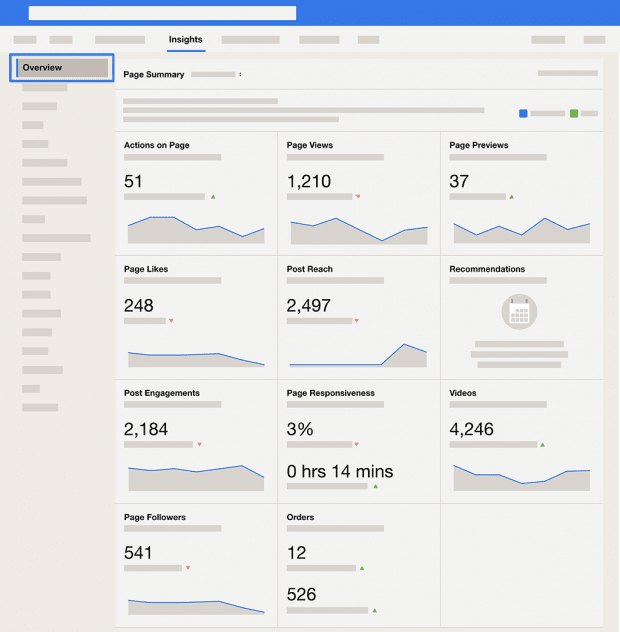 Most social media websites focus on three main forms of engagement: like, share and comment. 
It is essential to reply to any comments made by potential readers on your posts, especially when they are attempting to connect with you. The modern-day reader fears abandonment and isolation from their author. Also, the rest of your following can see comments left on your account as well as which ones you have replied to. 
Share other writer's and your reader's content, support them and they will do the same. Although, be aware anything you chose to share will be prominent on your profile, as if it was your own content. Leave comments and give advice on posts within your expertise, cement yourself as an expert in the field. Finally, remember just because a user hasn't physically engaged with a post, doesn't mean they didn't engage. 
Stay consistent and regular with your content and watch engagement grow, it is said a user often has to see a post seven times from an account before engaging. 
Hashtags: Hashtags are used on social media to categorise topics and group users. Communities can be found within hashtags, on Twitter the '#WritingCommunity' hashtag is often visited by writers at every point of the book publishing process. Advice can be given and received within hashtags. Connections can be grown. Include one or two relevant hashtags at the end of your posts or consider creating your own. The more you post within a hashtag, the more recognised your account will become within it. 
Events: Once you have grown a following, you may want to create events on your social media website to connect with them all in one place. Consider creating a book club and promoting the event on your social media website. The connection with readers within this club will hold the foundations of creating your dedicated readership. Another idea would be creating a workshop where you help new writers begin their journey. 
Groups: Joining groups is also a great way to engage with communities. Social media platforms often have book genre specific groups where users share their thoughts and favourite novels. You can also portray your identity and interests to your following through groups, just don't be controversial and upset your potential readers.
Groups can also be created on social media by yourself; consider forming one for your existing readership and fans to engage with you. You may want to create a group relevant to your book, even one specific to your location or area. Groups can ultimately be used to network with other writers or readers. 
Website
The next element on this book marketing checklist is your author website. 
Many writers use
Wordpress
when starting off and eventually pay for a developer to create a more sophisticated website for them. 
The goal is to create a simple yet professional website in which it is easy for potential readers to navigate round. Every page on the website should feature a mailing list capture form where users exchange an email for some sort of incentive. 
Home Page: Your home page should be kept simple, featuring your book covers and any video interviews/book trailers you may have. You can also include a brief description of what your potential readers will expect to find on the website. Another good feature to include on your home page is snippets of popular blog posts or social media widgets to interlink your author platforms. 
About Page: An about page helps build a genuine connection with readers and can add a personal touch to your website. Include some interesting life events and achievements and a high-resolution picture of yourself. Also consider adding links to articles or information about yourself on other websites in this section.
Book Page:
Every author website should have a books page. On this page showcase your book covers with a brief description and clear call-to-action button linking to Amazon. Keep this page simple. Direct users to just one platform to buy your book, usually Amazon. You may also wish to include book trailers and reviews on this page.
Check out this extensive list of author website that have got it right
. 
Contact Page: Use your contact page to build trust with your readership and come across approachable. Include a simple email form along with any other contact details you are happy to give away. I suggest creating a dedicated email address, where people can contact you. You may also wish to include links to your social media accounts in this section.
Blog Page: The blog is the main funnel to directing potential readers onto your mailing list. 
How?
By creating quality content that the reader will want to engage with and read and by captivating a readership with your blog posts, you will be able to entice them into signing up for your mailing list and becoming part of your exclusive community. 
Use a font that suits the rest of your website and make sure your titles stand out. Create 'clickbait' titles that will capture the readers interest. Consider keywords and use them regularly throughout the text. 
Every blog post you create should be answering a question or sharing valuable information. Furthermore, develop posts that link to your book and the genre it nestles in, as this will attract the desired readership. If you write children's books you may want to create posts about parenthood. This will attract parents who may eventually buy your book to read to their children as they see you as a trusted figure. 
Mailing List
Once you have developed an email list, it is time to try and finalise the sale. Potential readers have given you permission to directly market your book to them, but it is important to plan and schedule to prevent coming across 'spammy'. 
I recommend a simple approach to closing a sale. Send five emails over the course of two weeks. Space them apart by a few days. 
Email 1: Start by welcoming them to your group, society, community, call it whatever matches you.
Email 2, 3, and 4: Next, explain the process you took to make the book, tell them about the hardship of writing, and also your inspirations, ask them a question, get a response. Do this over three emails. You are trying to build trust and connection. This is building on all the hard work you put in over social media and your website.
Email 5: Finally, you send the big one. The whopper. Write an email asking them to buy your book. Be direct. Say why you think they will love your book. Be honest. Perhaps copy in a couple of reviews. Put in a link to your Amazon page. Remember to tell them you'd love to hear their feedback. People love to be heard. Be creative and thoughtful. 
As well as this, create a monthly newsletter where you relay to your mailing list any recent or upcoming news and perhaps share exclusive information or content. You could also support upcoming writers in this newsletter to help build a loyal community. 
Follow this book marketing checklist for your email list to optimise book sales:
Incentive to join mailing list: So many writers when trying to build a mailing list simply create a capture from with the title 'enter your email to join the mailing list', but what does this mean? 
Potential readers won't just hand over their precious email without an incentive or at least reason to do so. To optimise mailing list sign ups consider creating a short story, giveaway, cheat sheets, anything to grow interest from a user. 
Email marketing services have numerous features, such as categorising mailing list, creating templates for your emails and tracking insights. Convertkit allows you to track open and click rates on emails so you can adjust your book marketing strategy appropriately. 
Many email marketing services are user-friendly and not as intimidating as they may seem, allowing integration with other apps and social media platforms.
Images: Try to include at least one image in every email, they have been proven to increase engagements and interest in recipients. Perhaps create a 'quote card' which links to your book or the topic of conversation. Or use an infographic to convey a point rather than just standard text. Make your emails stand out from the rest. 
Clear Call-to-Action: The same way most emails should include pictures, you may also want to include a clear call-to-action link or button. On your newsletter you should include a link at the bottom to your book page on Amazon. Avoid having more to one call-to-action if possible, you don't want to confuse your readership. 
Consistency: Don't overlook how important consistency is when it comes to email list book marketing. Your readership will become to expect your emails on certain days which will increase engagement. Create consistent quality content and email it out on similar days and times. Always check for broken links as they can damage your reputation. Embed links rather than just pasting in a URL to make your emails more professional. Long-term email consistency will grow and build dedicated readerships. 
Amazon
After all of these steps it is important to optimise your Amazon page to the maximum potential. You want to make sure your books page and author page are full of information and reviews to convince readers into buying your book.
Book Titles: Research titles of other books in your genre to make sure your own is relevant. Readers will link certain types of book titles to genres when looking for their next read. 
Book Covers: Likewise, with your book title, the cover should match your genre. Use similar typeface and imagery across your series of books to show readers that they are connected. The aim is to create book covers which when a reader sees it they will instantly link it to yourself. 
Pricing:
Pricing is important. When pricing your book high, you may be reducing your potential market, such as readers looking for a bargain. If you have a series, consider making the price of your first book lower than the rest. If a reader loves your story they won't mind paying more for the rest. You could also join the
Kindle Unlimited Scheme
, which makes your book free on Kindle, although it does require exclusivity to Amazon in book sales. 
Reviews: Like any product, customers look at reviews before purchasing. You should aim for at least ten 4+ star reviews for your book. Otherwise you may be asking a reader to make a choice when purchasing. 
Blurb: Create an excellent blurb which explains the outline of your story and sucks your readership in. Generate interest in your audience and leave them wanting to find out more. 
Categories: Categories on Amazon help readers find your book. Every one of your books should include one main category and at least two sub-genres. If your books are linked make sure they are categorised the same. 
Look Inside: The look inside feature allows authors to in essence give away a section of their book for free. Use this to your advantage. Giveaway the first chapter of your book and if it is great quality the reader will be lured into purchasing. It also allows readers to gauge if the book is for them which could prevent negative reviews in the future. 
About Author Section: As well as your books page it is important to update your author page on Amazon. Fill in the about author section, you could even use the same text from your about page on your website. This helps build trust with your readership and allows them to find out more about your life. 
Author Updates: This feature allows you to update your readers on Amazon with photographs and videos. Include book trailers here, screenshots from your website or social media and photographs relating to your books. Any teasing content goes down a treat in this section.
Final Thoughts
Building a dedicated long-term readership takes time and consistency. Stay on top of your web presence and author platforms. Use this book marketing checklist to optimise book sales. Constantly analyse your data on your author platforms so you can maximise click rates and eventual sales. Keep it simple and don't confuse your readership. Focus on creating quality content and watch your readership grow.